Inside Stories: Shedding Light on Dark Social – What It Means to PR and Why We Need To Know!
16/06/2022
1:00 pm
Virtual
Dark Social can at first seem like a fringe issue. It is perceived by many as a technical concept, irrelevant to the day-to-day workings of a typical PR professional.
But the facts are hard to ignore. Over 80% of content shares globally occur on dark social platforms such as WhatsApp and FaceBook Messenger. Many stories that seemed to have fallen flat will have gone wildly viral behind closed doors. A vast majority of the action from your campaign could be happening out of view.
Richard Benson is the co-founder of Releasd – a tool dedicated to sharing PR and social media activity in a highly visual format. He has written a new report about dark social and joins PR and marketing consultant, Gaby Jesson to discuss why it's more important than ever not to ignore dark social sharing and how to predict its contribution to the success of a campaign.
Richard Benson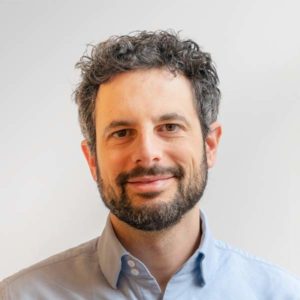 As a freelance marketing expert in digital and social media, Richard recognised a much needed skills gap. PR agencies were seeking to deliver more digital solutions for their client campaigns and his unique expertise was in high demand. Richard was appointed Head of Digital Strategy at Launch Group, working across a range of blue chip clients including BP, Disney, Tesco and TalkTalk.
After 3 years at Launch Group, Richard was appointed Managing Director at Furious, an agency focused on driving digital content for PR and founded by his future Releasd co-founder, Elliot Jacobs. The duo had worked together before and shared an interest in the rapid growth and innovation of web based software tools.
In 2012 Elliot and Richard co-founded Releasd. The platform is a multi-layered tool for PR professionals looking to present all PR work in a visually impactful and digestible format. Unlike any other providers, Releasd showcases and celebrates the entire spectrum of PR activity  – not just coverage.
Gaby Jesson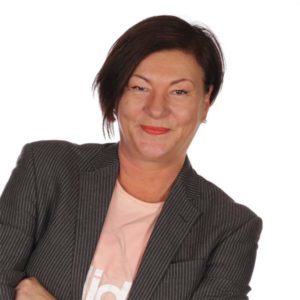 With over 25 years in PR and marketing, Gaby Jesson co-founded her own consumer PR agency for 16 years working for brand clients including Nike, Coca Cola, Mini and Selfridges.
She subsequently developed a passion for providing wider marketing support including digital growth strategies for startups and scaleups. She worked in-house as a CEO for Plexal and Plus X innovation hubs for 5 years dedicated to supporting startups and is currently Board Member of Impact Hub – an innovation enterprise that supports startups in social enterprise and sustainability.
In 2020 Gaby recognised an opportunity to provide new, flexible and lean growth marketing support for early stage businesses. By cutting out traditional agency operational overheads, she has built a digital collective of senior, remote working freelance experts, connecting their talents with the specific and agile needs of a business. The Prospect Society delivers broad range marketing and communications support covering everything from PR and social media to PPC and SEO.