GWPR Singapore aims to champion the value of PR, support the professional development of women in PR, and demonstrate the impact of communications on business.
We will achieve this by bringing members together to reshape the future of our industry, creating pathways and resources for growth and development, and curating a meaningful networking experience.
The spirit of the GWPR Singapore community is captured in three key tenets:
Provocation: Promote thoughtful, honest exchange about pressing issues that matter and embrace vulnerability in learning from each other's experiences. This is necessary for progressive dialogue.
Inspiration: Celebrate each other's ideas and work driven by communications, and in partnership with marketing, creative, intelligence, digital. Celebrate what women in communications can achieve with the support of allies. Celebrate the impact communications can make in collaboration with stakeholders.
Connection: Nurture a conducive environment and safe space for members to build deeper and trusted relationships.
About the Founder Members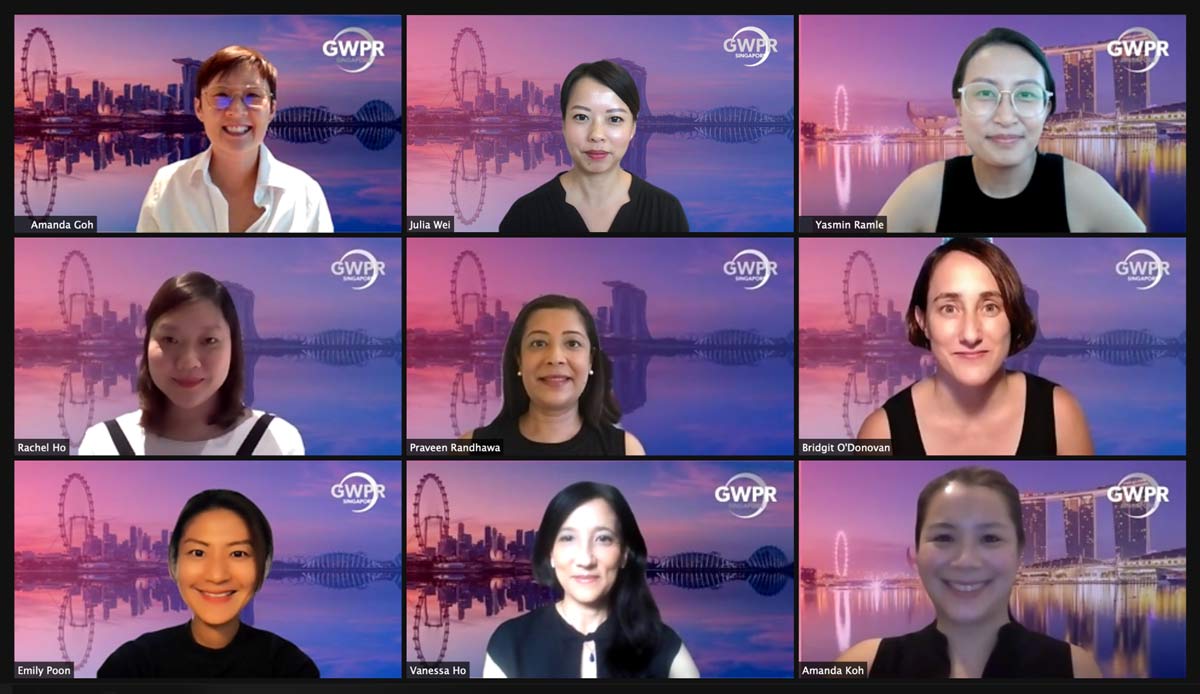 GWPR Singapore has been spearheaded by nine Founder members who are passionate about our shared mission.
Our Founder Members are:
Individually, the nine Founder Members have an average of 15 – 25 years of experience. Collectively they represent the stewards of the industry having served in a variety of c-suite leadership roles, mentored hundreds of talents and led impactful communications work. The Founder Members work in a variety of sectors including the public sector, technology, financial services and healthcare, and are professionals from in-house and agencies of all sizes.
GWPR Singapore is a registered Company with Limited Guarantee (CLG) and offers a not-for-profit platform for our members to address issues and solutions around the role of women in the ever-evolving communications profession and landscape.
About the Board Members
The GWPR Singapore Advisory Board comprises senior leaders in PR and communications from agency, in-house and trade bodies, and will offer strategic advice and guidance to Founder Members on the mission and role of GWPR.
Our Advisory Board members are:

Georgette Tan, President, United Women, chair of BoardAgender
Verdayne Nunis, Customer and Partner Engagement Leader, Office of the President, Microsoft Asia
Kim Underhill, President and Board Member, Daughters of Tomorrow
Join Us
We have an attractive Singapore membership model for Full Individual Members (with at least 10 years' experience), Associate Members (with at least 5 years' experience) and Corporate Brand/Sponsorships (minimum 10 members in their companies).
Do get in touch if you're interested in being a part of our pilot mentorship and networking programmes.