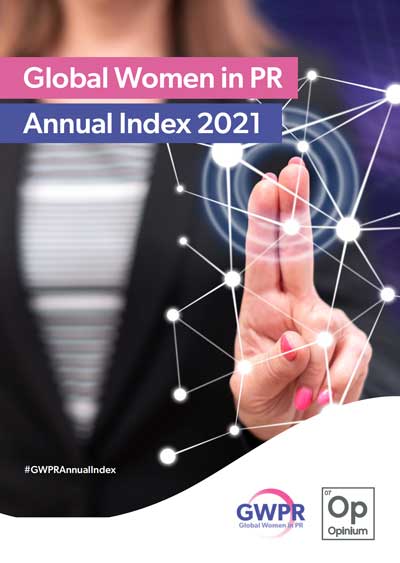 The GWPR ANNUAL INDEX provides a unique analysis of the global landscape for women working in PR. This fourth edition of the INDEX is aimed at tracking and measuring the position of women in PR and is part of a five-year plan to definitively understand the issues affecting women in the industry and measure their progress towards worldwide gender equality.
In partnership with strategic insight agency Opinium, GWPR aims to shine a light on the imbalance in the global PR industry, which is two-thirds female, but when it comes to the boardroom tells a different story, with men occupying the majority of seats at the table.

Our annual research allows us to examine the issues, identify solutions and encourage change, so we can inspire more PR women to reach leadership positions.
The GWPR Annual Index report 2022 will be available to download this Autumn. Please see how you can participate in the survey this year.
Please fill in the form below to access the GWPR 2021 Annual Index report.