Global Women in PR is proud to have the support of a number of organisations and to work in partnership with them in raising the importance of the role of women in the PR industry.
Partners
Zeno is an award-winning, global integrated communications agency, born from PR, operating across North America, Europe and Asia. Some call us a PR agency, some a digital marketing agency, some a creative agency. We defy those labels because we are all of that and more. What matters is the right content in the right channel to drive business and societal change.
We are purpose driven and committed to a culture that invites everyone to be their authentic self, to push limits and to embody our 'Fearless Pursuit of the Unexpected'.
We are committed to a culture that elevates communications through bold ideas for real business and societal impact.
The lines of contemporary communication have not just crossed, but merged. To consumers and customers, it's all one experience. That's why Red Havas set out to redefine communications through our world-first merged media model. Replicating the convergence of media consumption, we blend traditional and digital publishing, content, social media and data in a way that we believe defines the future of PR. Our strategy is to continue to own the earned, but now, to also earn the owned (channels, content and strategy) for our clients.
Red Havas, part of the Havas PR Global Collective, the PR and communications arm of the Havas Group that comprises over 40 agencies in over 25 markets worldwide and more than 1,300 employees.
Today, Red Havas operates in 14 markets around the world and has over 350 staff. The Havas Group is part of Vivendi, a global leader in entertainment, content, live events and marketing.
Supporters

Opinium is an award-winning strategic insights agency built on the belief that in a world of uncertainty and complexity, success depends upon the ability to stay on the pulse of what people think feel and do. Creative and inquisitive, we are passionate about empowering our clients to make the decisions that matter.
We help our clients harness the power of insight to build, grow, promote and make strategic business decisions.
With over 10 years of experience conducting research for PR, we pride ourselves in getting to know our clients' needs and the issues their brand and industry faces. We have extensive experience researching wide ranging topics amongst consumers and B2B audiences around the world and converting their opinions into compelling thought leadership for agencies and end clients alike.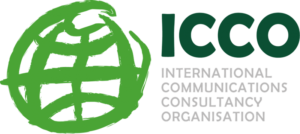 The International Communications Consultancy Organisation (ICCO) is the voice of public relations consultancies around the world. The ICCO membership comprises 41 associations representing 70 countries across the globe: from Europe, Africa, Asia, the Middle East, the Americas, and Australasia. Collectively, these associations represent over 3,000 PR firms..
ICCO provides a forum for senior management of the world's best PR consultancies to meet and address issues of mutual interest and concern.
Members work together to raise standards of quality, address ethical issues, harmonise professional PR consultancy practice, and share knowledge. Through the online directory, ICCO also acts as a matchmaker between consultancies in different countries. Members have an opportunity to meet in person twice a year at meetings of the Board, at the bi-annual ICCO Global Summit and at any number of ICCO partner events.
Global Women in PR is proud to be on the board of ICCO.