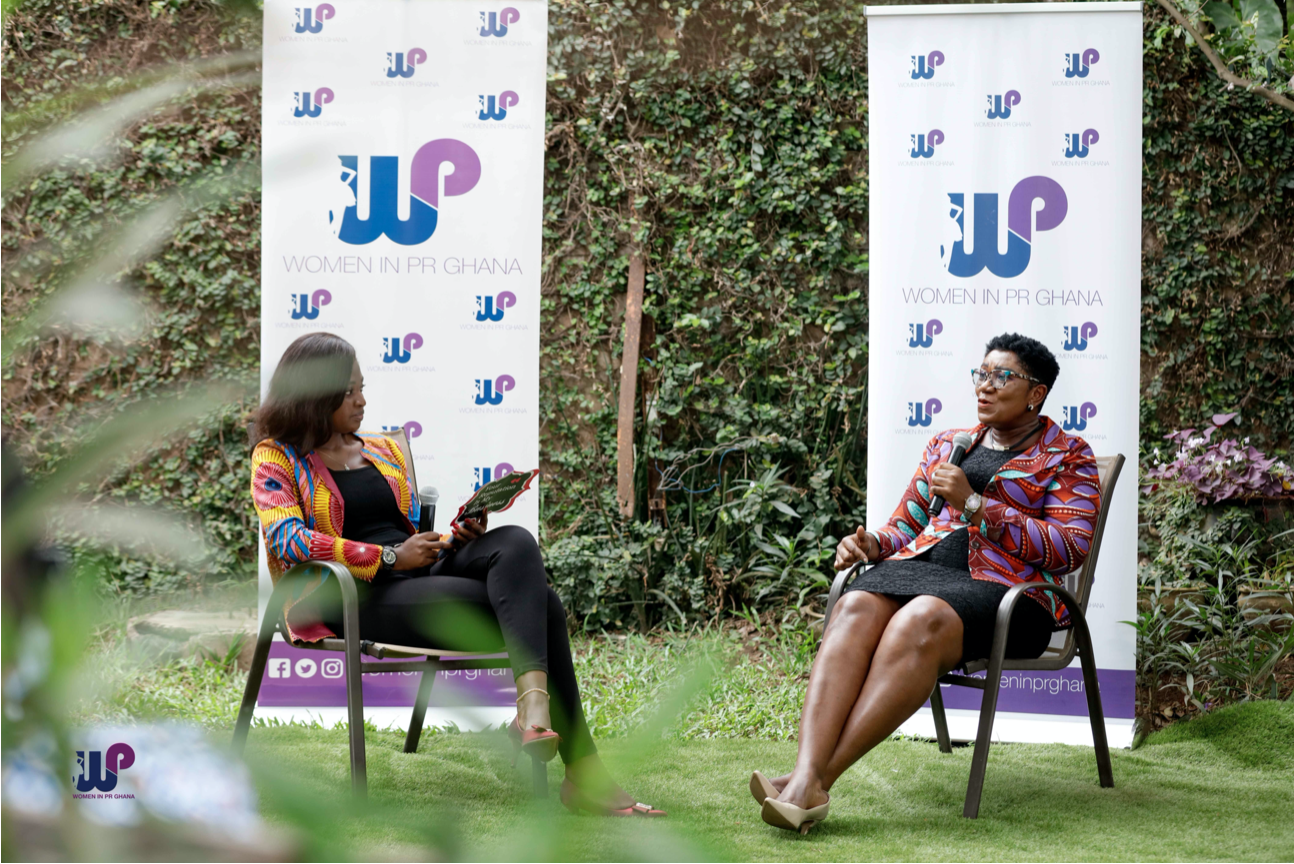 Published 29th Jul 2020
On Friday, 24th July, Women in PR Ghana virtually held their annual summit live on their Facebook page which reached thousands of people in Ghana and beyond.
 
This year's summit marks the 4th edition run under the theme " Finding and owning your voice in the New Normal"  looking at ways by which public relations and communication professionals can distinctly and creatively communicate in these challenging times.
 
Nana Efua Rockson, Group Head, Corporate Affairs & Digital Marketing, GLICO Group, one of the Speakers at the summit shared her thoughts on the importance of Self-Branding saying "It's very important that you are identified as who you are because we are all different in our unique way but we are also similar in every way. So, if you don't define who you are, then you are just part of the numbers and you are counted as part of the masses".
 
Georgina Asare Fiagbenu Senior Manager, Corporate Communications at MTN Ghana also made a powerful claim for the power of PR and communication to be used in achieving company goals internally and externally on the springboard of relationships. She called for the continuous pursuit of excellence in this new normal and challenges PR and communication executives to find creative and exciting ways of communicating despite having less resources and limited channels.
 
Funmilayo Marian Onuma, Country Manager, Silverbird Cinemas Ghana on the other hand encouraged women to consistently deliver at their job and become bold to earn their place in the boardroom.
 
Founder of the organization, Ms Faith Senam Ocloo said, "this year what we have done is to adapt to technology and find new ways to still connect with professionals and reach a larger audience. We also want to use this summit to inspire and encourage PR Women to find their voice and own it in the midst of all the uncertainties '.
 
The panel discussion on "Women on the Web; Leveraging social media in shaping today's PR Leaders" also offered insights into the advantages and dynamics of social media as a tool in communicating and called on women to use social media to speak directly to their specific audience in a more efficient and faster way.
 
The panel discussion was moderated by Abigail Naa Karley Clegg and had Whitney Boakye-Mensah, Managing Partner & Creative Director, Innorvations EventsWBM, Awoyaa Mensah, Director of Marketing & Corporate Partnerships, Webster University Ghana Campus and Stephen N. Boadi, Marketing & Communications Professional, Enable Growth Consult.
 
Ohenewaa Brown and Stephanie Adenyo were the hosts for this year's summit.
Films of the various sessions can be found on WPR Ghana's website