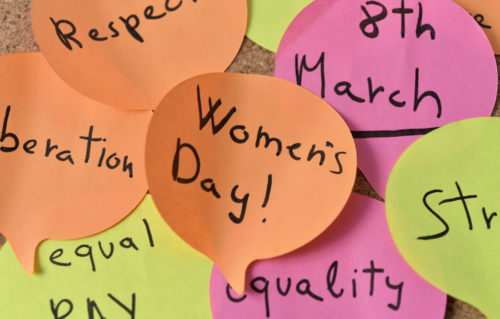 Published 13th Mar 2019
What would the world look like if it was run by women?"
This was the question GWPR Romania asked as part of their activities to celebrate International Women's Day this year.  The research conducted by GWPR Romania and Unlock Market Research interviewed 317 women and 283 men and revealed the following answer …
"A world led by women would be educated and oriented towards beauty and art, but it would be stressful."
The general perception is that today, society is mainly led by men (62%) and almost 40% said that women had an active role.
From the male perspective:   If the world were run by women, men say it would be full or art and beauty (59%) and peaceful (50%). It would be a society with a high level of education (46%), environmentally friendly (42%) and optimistic (40%), well planned and organized (39%), active (38%), tolerant (38%) and there would be a good quality of life (35%).   However, they also thought it would be stressful (25%) and selfish (18%).
From the female perspective:   Women are more positive with the majority appreciating art and beauty would be important (77%), highly educated (76%), well organised (72%), dynamic (71%), optimistic (68%), a high quality of life (66%), environmentally friendly (64%), equal chances for everyone (63%) and peaceful (59%).    Like the men, women felt there would be a bit of stress.
Commenting on the findings, Ana-Maria Diceanu, President of GWPR Romania said: "International Women's Day 2019 is about a balanced society – #BalanceforBetter.  Where there is balance there is prosperity; and we were curious to see how people would look at a future society led by women. It is an exercise of imagination that helps us understand both sides; it is a survey of balanced views of both men and women looking in the future and imagining the society of tomorrow."
For further information about the research please contact: Ana-Maria Diceanu at office@globalwpr.ro