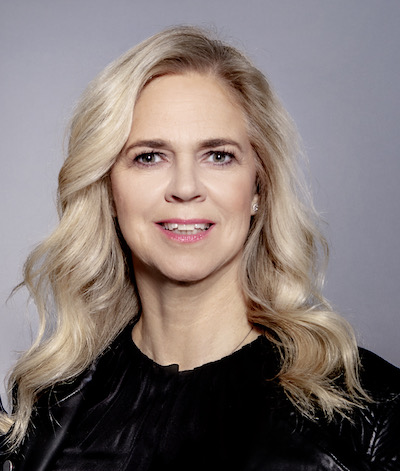 Published 8th Oct 2020
Global Women in PR, has appointed Cornelia Kunze as Chair of its International Board. Cornelia has been at the forefront of global communications for over 30 years and has been a strong advocate for women to take on leadership roles. She is currently President of GWPR Deutschland as well as founder and co-owner of i-sekai, an international boutique consultancy based in Munich and Berlin.
Commenting on this new role Jane Atkinson, Executive Chair of GWPR, said "we felt the time was right to create a rolling International Chair for our growing network. We currently have groups across Europe, in India, Russia, Mexico, the Middle East and Africa and are fast developing groups in the US, Asia Pacific and South Africa. Cornelia has developed one of our strongest national groups and she brings a wealth of experience in international communications to help us drive closer links between all our groups. The role is a 12-month appointment and we are delighted that Cornelia has agreed to take on the challenge in addition to her role as the President of the German chapter. She will be responsible for regular meetings of all the group heads and for driving cross-border initiatives and support for all our group members."
Cornelia has worked across Europe, Asia and the US as a brand strategist, in-house communicator and senior agency executive. She had leading operational, practice and client roles, whilst working at Edelman and headed campaigns for many multi-national brands headquartered across the globe. She has also mentored and coached many agency talents and is a speaker on brand topics; as well as being a university lecturer on international communication management. Cornelia is a passionate supporter of female talent in the communications industry. She was Global Women Executive Network Chair at Edelman before leaving the agency in 2017.
Speaking about this new role Cornelia said "GWPR is seeing amazing growth with new local branches and members across the globe. I am very excited to be able to contribute to our growing international ties in the role of international chair. Women can and have to support each other across borders. Mutual understanding of different perspectives from around the world is something much needed in today`s world; at GWPR we champion this mindset."