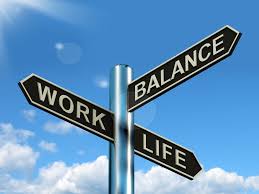 Published 25th Mar 2020
Alice Weightman, founder of Hanson Search and Honorary Member GWPR.
A few weeks ago, we planned to write this article on flexible working and whether it works for businesses as well as it does for individuals. However, we now find ourselves in an unprecedented situation with the COVID-19 pandemic. Businesses that have been reluctant about allowing employees to work flexibly (such as remote working or altered work hours) are now finding themselves in the position of implementing a fully remote workforce where possible. Obviously, those that had embraced it previously will likely find the transition to be more seamless than those that are new to flexible working. Now, we all need to buckle down and make the best of it.
There are well-document benefits of allowing employees to work more flexibly – reducing turnover, increasing productivity and giving the individual more control over their working environment and schedule to meet their personal/family obligations.
However, there are some drawbacks to consider. Some employees may not work as efficiently remotely as they would in an office with supervision and others might rely on the office 'vibe' to feel motivated. And at times when it's business as usual, remote employees may put a real or perceived pressure on their team members in the office if, for instance, they are not communicating their availability to clients and the wider business clearly. And worse, some employees may build up resentment towards their colleagues that are granted flexible privileges which can create a rift in your business, damaging working relationships and office culture.
To combat these challenges and help ensure that your flexible working policy is working for everyone, we'd recommend focusing on four key areas: infrastructure, communication, culture, and routine.
Infrastructure
Over the last few years, many businesses have been undergoing an internal digital transformation. To improve customer, employee, and client experience, this transformation has been essential. Many have move siloed systems into centralised, cloud-based systems. Many have improved their IT systems and support as more and more users are online – accessing their services through websites, apps or social media.
These centralised systems and strong IT support make remote working seamless. If your employees can access their business-critical resources in a central, secure cloud hub, they should be able to do their job from anywhere.
Communication
When employees are working remotely, communication is key. It should be clear to the rest of the business that they are working as usual. Make sure all employees know the communication tools available to them depending on what works best for your business or team: WhatsApp, email, video conferencing, phone calls, Slack, Trello, etc. Work out which channels are best for which people or projects and keep the usage consistent.Also, make the most of auto-replies! If you're working remotely on a project and you need to concentrate, it's fine to ignore your inbox for a while, but put up an out-of-office so that your team knows what you are up to. Otherwise, they may try you on other channels (which would cause a distraction) or wrongly assume that you are not really working.
Culture
Company culture is very important to businesses and employees. Often, people take or leave jobs based on company culture. It's something businesses work hard to build and their people depend on it as part of their work identity. You need to think about how to maintain your company culture when you have remote workers – and especially in rare times like we are in now with the Coronavirus and you possibly have a fully remote workforce.
Consider things like staff intranets. There are many shared resources, company videos, encouraging messages, and social interactions that you can provide through the system. You could also encourage team video conferencing as opposed to phone calls as there is a more personal element to video. And for recurring company meetings, make sure to always enable remote workers to join in – even if it's just for your regular Friday afternoon beer o'clock.
When everyone is remote, the culture must shift to accommodate the new normal. Without the commute, we all have more time to do things. You could work to create a buzz around that advantage. Perhaps encouraging teams to get together for a morning virtual workout. Or creating a social channel for people to share the productive or interesting ways they are filling their new time, such as new hobbies or accomplishments. Embracing that work-life balance can do a lot to encourage your employees' happiness and mental health.
Routine
Some people are better than others at managing their workload and structuring their day. For people who are new to remote working or perhaps more junior in their career, providing a routine and clear structure to their schedule may help to ensure they remain productive.
This can be especially useful to managers who are juggling multiple team members remotely. Providing that structure and including social elements – a morning video meeting – and afternoon check-in call – can give them the routine they need to stay motivated and productive wherever they are.