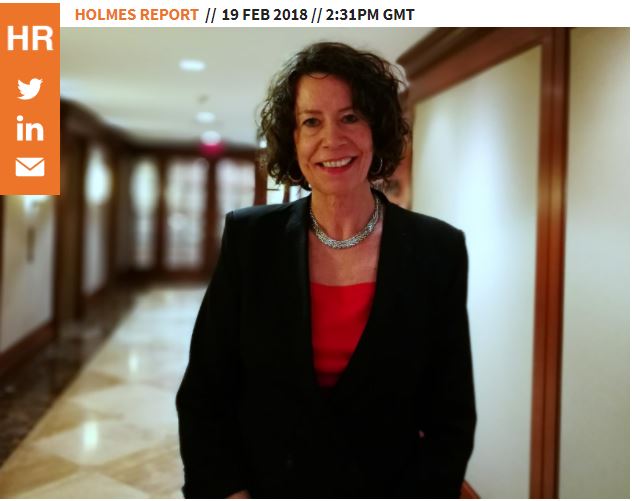 Published 20th Feb 2018
Karen van Bergen, one of the most prominent women in the PR Industry, was recently interviewed by the Holmes Report about her views on the future of the industry and the challenges of leading a group the size of Omnicom.
In case you missed the podcast, click here to listen in. On the list for discussion were:-
Karen's take on what clients will be looking for in PR agencies in the future
The vital importance of measuring outcomes in ways which reflect clients' business goals
The importance of collaboration and how it benefits everyone
Who to hire for future success and why
Omniwomen and how it helps women across the Omnicom Group to progress
As an organisation which supports women in senior positions in PR, we'll be sharing more and more content over the coming months to inspire, educate and inform. Watch this space!