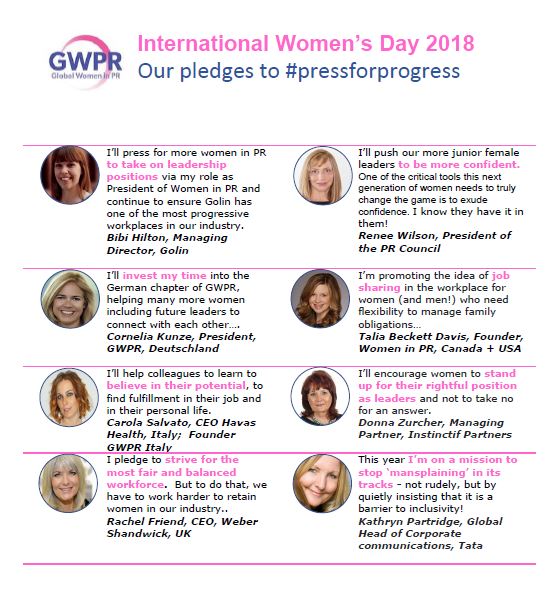 Published 8th Mar 2018
To mark International Women's Day 2018, we asked 18 senior women working in PR and communications to share their pledges to #pressforprogress in 2018. Working in boardrooms of major global corporates, or at the top of PR agencies around the world, they are ideally placed to drive change. They're also committed to ensuring that women are heard, encouraged, promoted and given every opportunity to take their places, in their turn, at the very top of their professions.
What has struck us most in gathering these pledges is the power that these (and many more) women wield in the world of communications. They have a voice and they're using it to proactively drive change. The world will look very different for the next generation of women who aspire to work at the very top of their professions. With such brilliant role models above them, they know that the door to the board room is open to them and it's up to them to take a seat at the table.
We'll be sharing our pledges to #pressforprogress all through International Women's Day 2018. Share these pledges too, make your own pledge and share it with us and continue to press for progress on equality whenever and wherever you can.