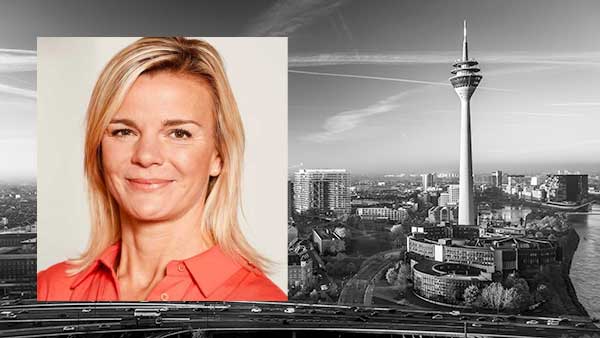 Published 8th Dec 2021
Betty Kieß, Head of Corporate Communications for C&A Europe, discusses the company's transformational journey of its brand and business
Join us on 15 December at 14.00hrs GMT/ 15.00hrs CET for our final Inside Stories virtual event of 2021 with Betty Kieß, Head of Corporate Communications and Board Member of C&A Europe, one of Europe`s leading fashion retailers with more than 25,000 employees and 1400 stores in 18 countries.
Betty joined C&A, a family business for more than 180 years, in April this year, just four months after Giny Boer took over as the new CEO – the first female CEO. The new leadership team's remit is to grow the business of C&A while protecting the future of the planet and communities. This task couldn`t be more challenging in a sector that is accused of lack of transparency, an outsized environmental footprint, unsustainable consumption habits and unfair labour practices. 
Betty will be talking to Cornelia Kunze, GWPR International Board member and President of GWPR Deutschland, about a transformational journey of brand and business. She will talk about C & A's innovator and leadership role in an industry under pressure and about the historical family values which guide the organisation's behaviour till today. She will share insights about her own role and contribution when it comes to earning trust and engaging stakeholders in a complex global fashion supply chain.