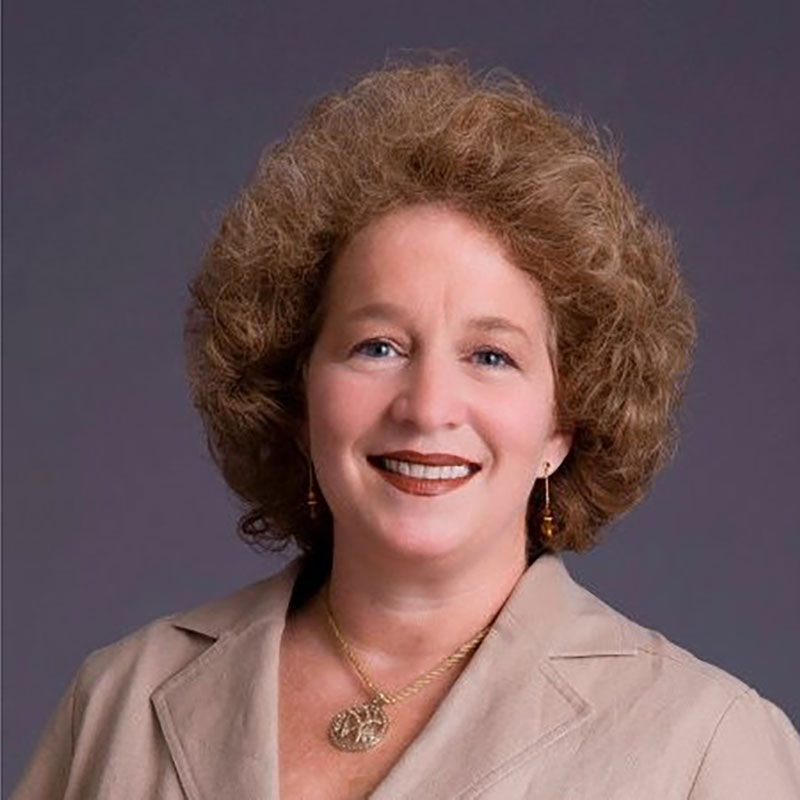 Published 28th May 2022
Blog post by Caroline York, Head of Corporate Comms, Aqumon, based in Hong Kong and mentee on the GWPR EMPOWER programme
The GWPR EMPOWER Mentoring Programme kickstarted its international leadership masterclass series in May with Nancy Ruscheinski (pictured), one of GWPR's EMPOWER mentors and the Chief Operating Officer for Zeno Group, a global integrated communications agency. The 1.5 hour online session was attended by EMPOWER Mentees representing over 14 countries.
Prior to her role at ZENO, Nancy spent nearly three decades at sister agency Edelman, the world's largest PR firm, where she held various leadership roles including President and COO, Chief Innovation Officer, Vice Chair of Client Engagement, and founder of Edelman Digital. From her own career experience Nancy advised that as new roles are identified to cater to an evolving reality, PR practitioners should be creative and expansive in their thinking.
Nancy advised the mentees to consider applying their skillsets to a broad set of titles, empowering them to aim for key C-suite roles, such as Chief Client Officer, Chief Talent Officer, and even Chief Culture Officer. Nancy's rich experience in the agency world saw her take on the mantle of business-builder, client relationship manager, innovator and strategist, thereby highlighting that success and career growth is possible within the same company when you reinvent yourself.
Another important learning imparted by Nancy was the importance of relationship building; to nurture, cultivate and protect the connections you form along your career. The nature of the industry requires a strong affinity with clients, or as Nancy liked to put it, one has to be an adept "client-whisperer". Being the strategic advisor, especially in times of crisis, shows great tenacity and is key in earning the trust of clients. In addition, being an acute listener who can ask insightful questions enables proper alignment between the agency team with the clients' needs. She further highlighted the necessity of taking criticism and switching gears to course-correct; crucial in navigating a successful client-agent relationship. In the end, it is a well-honed combination of these skills, which deliver results that delight and drive future business.
On the topic of leadership within an organization, Nancy expounded on leading with the same values through every decision and everyday life. A leader is always in the spotlight, and as such becomes the torch-bearer for the credibility of a company's values, as well as it's voice. People look towards their management for direction, and therefore cultivating "thought leadership" to articulate a viewpoint is essential for colleagues to align themselves with the corporate vision.
Ultimately, people want to work for a leader who can inspire and who they can be proud of. However, that is not to say a leader has to go about doing everything herself! Having a keen sense where your specializations lie and where others can offer their expertise is also a significant strength. Finding synergies and being the "dot-connector" for different disciplines, departments, and even regions can yield innovative solutions, greater team connectivity and showcase your value within the organization.
Nancy's sharing was inspiring, passionate and humbling, allowing the audience to join her in the retelling of both industry best practices as well as deep personal learnings. Commenting on all that she has experienced, Nancy reminds us all to also keep our gaze future-facing and to always "know what's next".