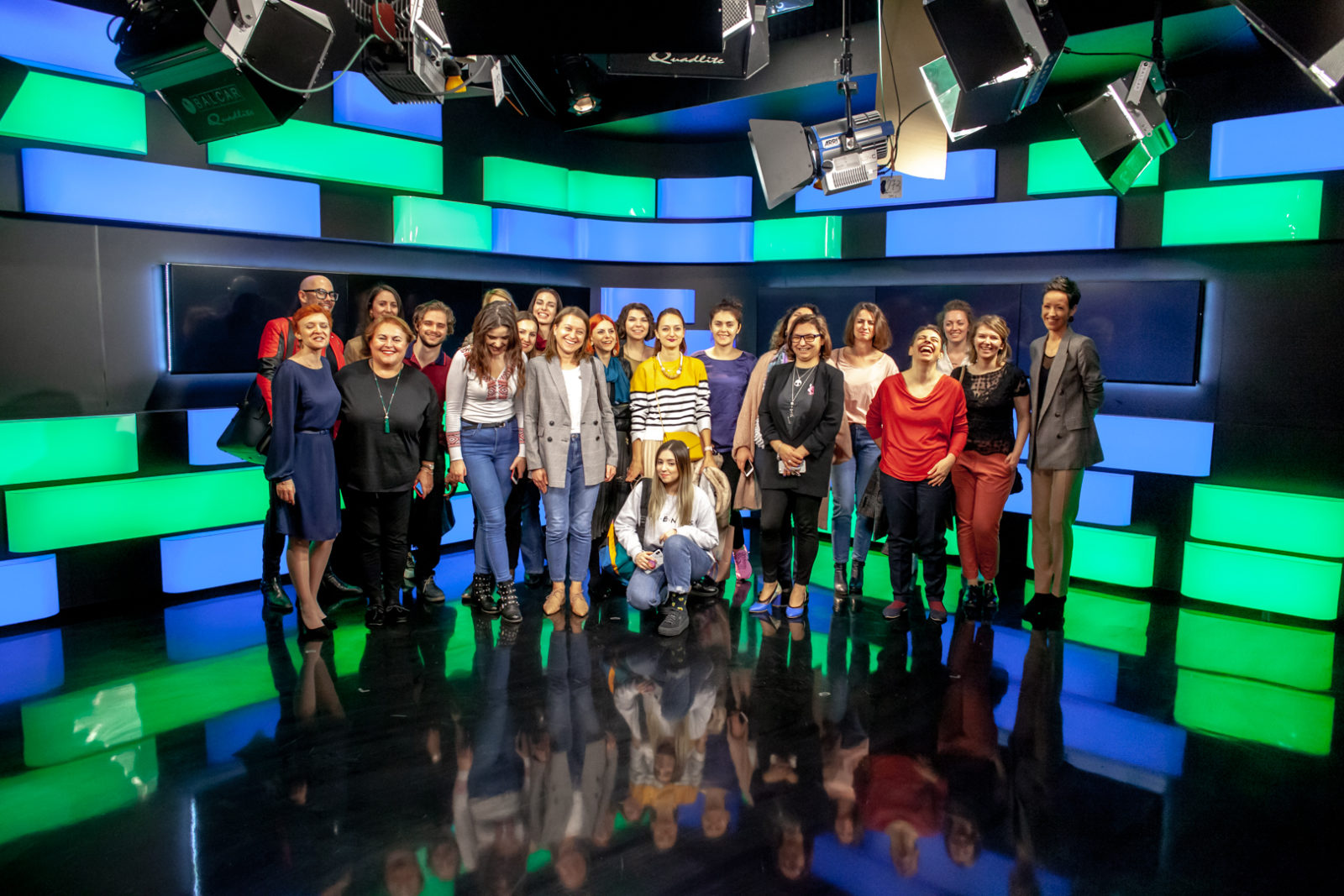 Published 24th Mar 2019
Members of Global Women in PR Romania met top journalists from TV broadcaster Digi24 TV in a three hours tour of the TV news studios.
After visiting editorial rooms and "assisting" in the live transmission of a TV broadcast, the tour ended with a question and answer session with some of the news anchors and producers.   
The purpose of the visit was to share a greater understanding and work of the two parties – for journalists to outline the criteria behind news selection and the expectation of information received from PR specialists; and PR specialists explaining the need for their work on behalf of clients to be on the public agenda, especially in the case of educational campaigns.
As a result of the visit, there goal in establishing a greater understanding of the roles and work of the two parties The objective of the meeting was to better harmonize the two groups for a better understanding of each other's needs. Journalists explained criteria for news selection, and their expectations when receiving information while PR specialists explained their need of being on public agenda, especially when in case of educational campaigns.