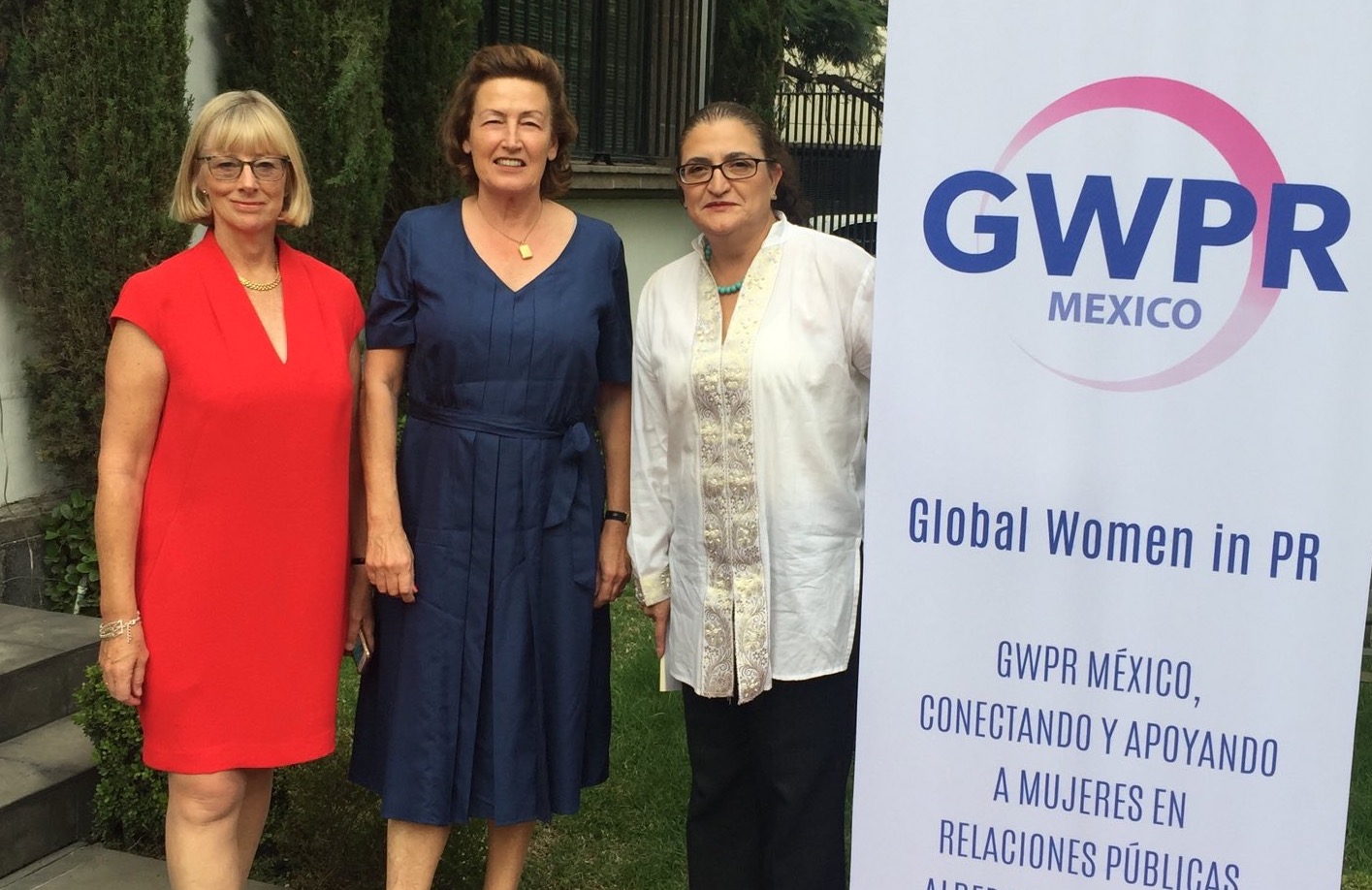 Published 26th Sep 2019
A warm welcome to GWPR Mexico – the latest group to join our growing global network.
Senior female PR and Communications professionals were welcomed by GWPR Presidents Angela Oakes and Sue Hardwick and Founding President of GWPR Mexico, Lorena Carreno in Mexico City on 26th September to celebrate the launch of our first Latin America group.
GWPR Mexico was delighted to have one of the most powerful and influential business women in Mexico as its guest speaker – Claudia Janez, the first woman President of Dupont, Latin America. Claudia shared her own personal journey and stressed that achieving career success was all about talent and nothing to do with gender.
She commented "There is a lot of inequality in Mexico, with very few women in leadership positions and it is not so different globally. This is a real challenge.  For women there needs to be more unity; which is why what you are doing here with this association is so important."
Lorena Carreno, who is also General Director Marketing Q Strategies Communications, explained the aims of the new organisation.
"GWPR Mexico recognises that women lead the world of public relations and the senior women joining the organisation will share knowledge, best practice and their own experiences to help improve the professional opportunities for women in the industry."
Angela and Sue highlighted the issues around gender inequality in the global PR industry and stressed the real power of connectivity in a strong female network.
An article has also appeared in WELUM.com
For more information about GWPR Mexico please contact: Lorena Carreno:  lcarreno@marketingq.com.mx