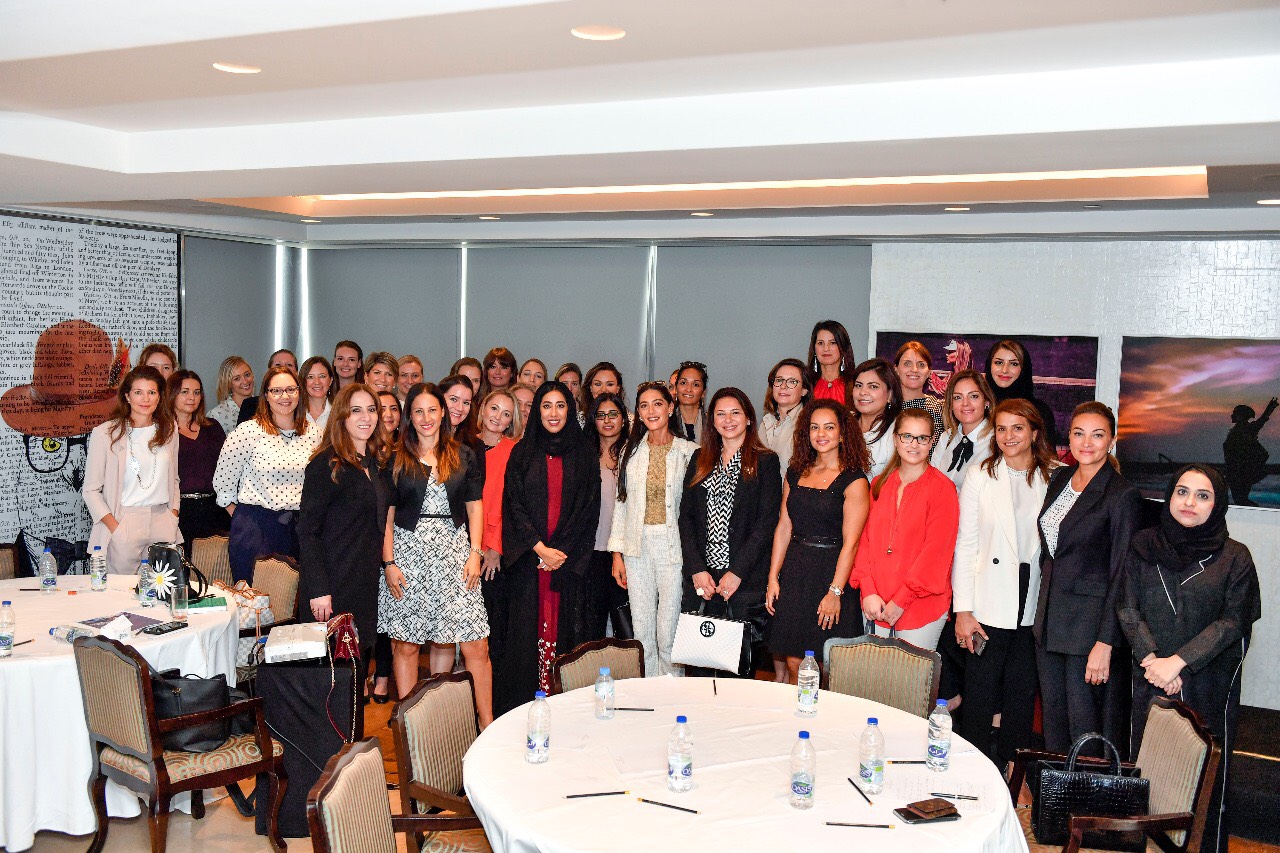 Published 17th May 2018
Her Excellency Mona Ghanem Al Marri, Director General of the Government of Dubai Media Office and Vice President of the UAE Gender Balance Council addressed the inaugural high-level speaker series of the MENA Chapter of the 'Global Women in PR' held in support of female empowerment within the PR, Media & Communications Industry. The session was chaired By Felice Hurst, Managing Director of Hanson Search Middle East.
Mona Al Marri addresses Inaugural Speaker Series of the MENA Chapter of Global Women in PR
The private event, hosted at the Capital Club in the Dubai International Financial Centre, saw a dynamic group of senior female professionals participating in an interactive session with Her Excellency.
Speaking on the topic 'The Continuous Synergy Between the PR Industry and Government Communication' , Al Marri said that the proactive use of communication is a vital element in Dubai government's development strategies. At a time when Dubai is seeking to implement tomorrow's projects today – as part of the vision of Vice President and Prime Minister of the UAE and Ruler of Dubai His Highness Sheikh Mohammed bin Rashid Al Maktoum – strategic communication continues to be particularly important.
Her Excellency spoke about how innovation is at the centre of Dubai's growth vision. The emirate's leadership, she said, is seeking to make innovation a cornerstone of social and economic development and encourage the development of new initiatives that will place the city 10 years ahead of other cities.
Dubai is also strongly focused on harnessing the creative energies and leadership capabilities of its youth, Her Excellency said. Many initiatives have been launched to open new avenues for the youth to demonstrate their talent and skills. Several recently introduced projects are also offering the youth opportunities to take the lead in pushing the frontiers of innovation and technology.
Speaking about the role that communications and public relations professionals play in promoting growth, Her Excellency said the perspectives and strategies they bring as a community of professionals has contributed to the story of Dubai immensely and its emergence as a prominent hub for this practice.
In this context, Al Marri said that that women can enrich the practice of strategic communication and public relations with their innate leadership skills and perspectives. Their natural empathy, openness, ability to listen and social adeptness make them both excellent communicators and astute leaders.
Speaking about the event and the organisation's aims, Chairwoman Felice Hurst, Managing Director of Hanson Search Middle East, commented:
"This is an exciting moment for the MENA Chapter of Global Women in PR. With the participation of key governmental figures such as HE Mona Al Marri, in our inaugural speaker series, we are building our voice as women and leading professionals in this industry. Female empowerment is a key economic driver vital to ensuring sustainability and the support from Her Excellency sets the tone for what we are aiming to achieve as an organisation."
As a leading global networking organisation, GWPR offers cross border support, information on best practice and networking opportunities. The MENA Chapter will host a series of quarterly seminars as well as networking events to connect senior, like-minded and motivated women in the region.