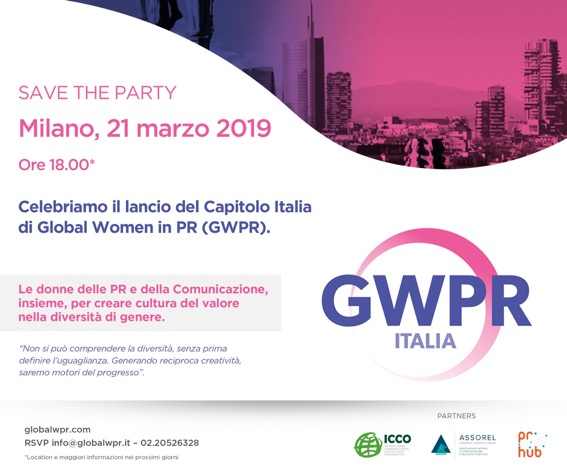 Published 13th Mar 2019
We're delighted to share the news of GWPR Italy's forthcoming launch on 21st March 2019.
GWPR Joint President Angela Oakes will be joining co-founder and President Carola Salvato and others in celebrating the establishment of the latest group in the network.
The launch will take place at Le Village which is part of the innovation HUB of the Crédit Agricole group in Italy.
This is a tremendous occasion to build strong relationships. We are meeting wonderful leaders in PR and communication in love for the GWPR' project. Preliminary steps are encouraging me.