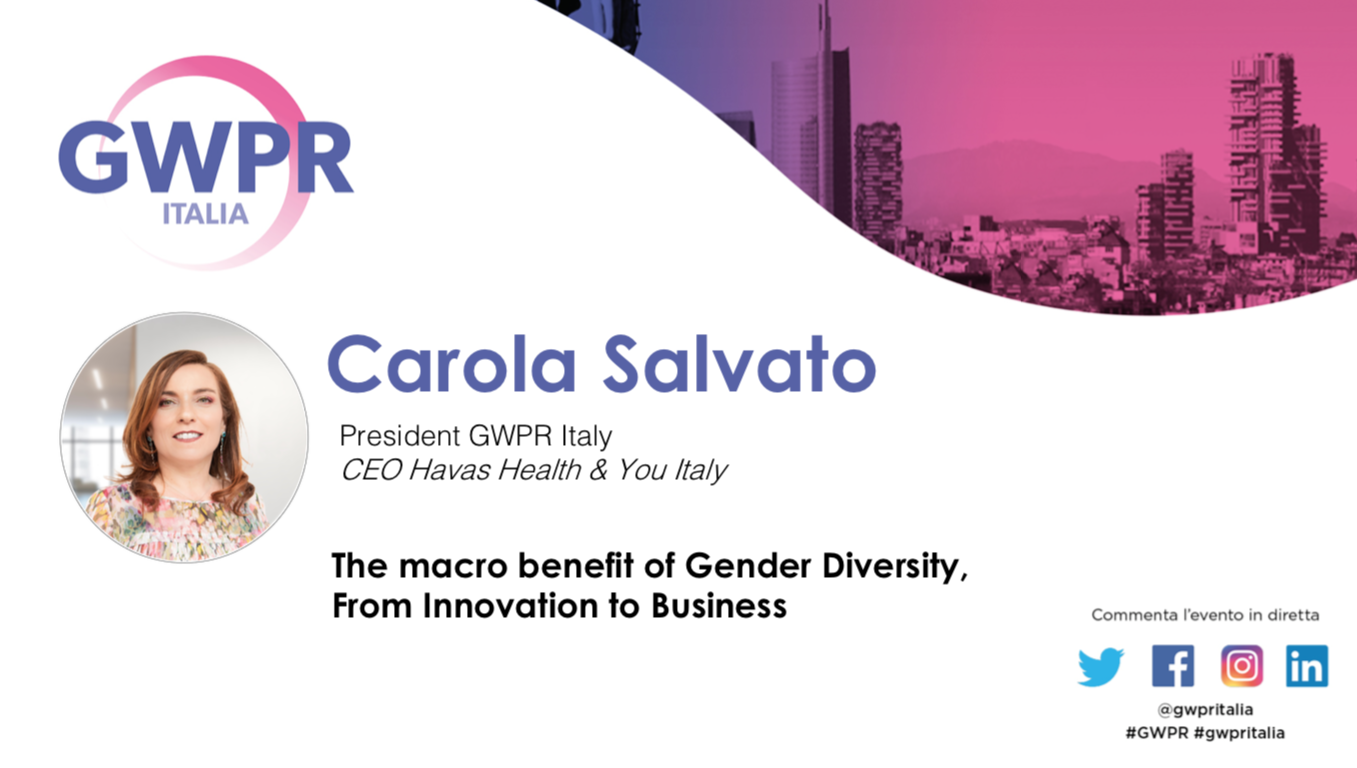 Published 9th Jun 2019
Carola Salvato, President GWPR Italy and CEO Havas Health & You Italy gave a presentation at the recent ICCO European Summit entitled "The Macro Benefit of Gender Diversity, From Innovation to Business".  
She spoke about how diversity cannot be understood without first defining equality and that by generating mutual creativity, we will be drivers of progress and the role of women in managerial position.   Currently in Italy only 13% of women are chairs on boards and 17% have a managerial position.
For further information, please review the presentation.