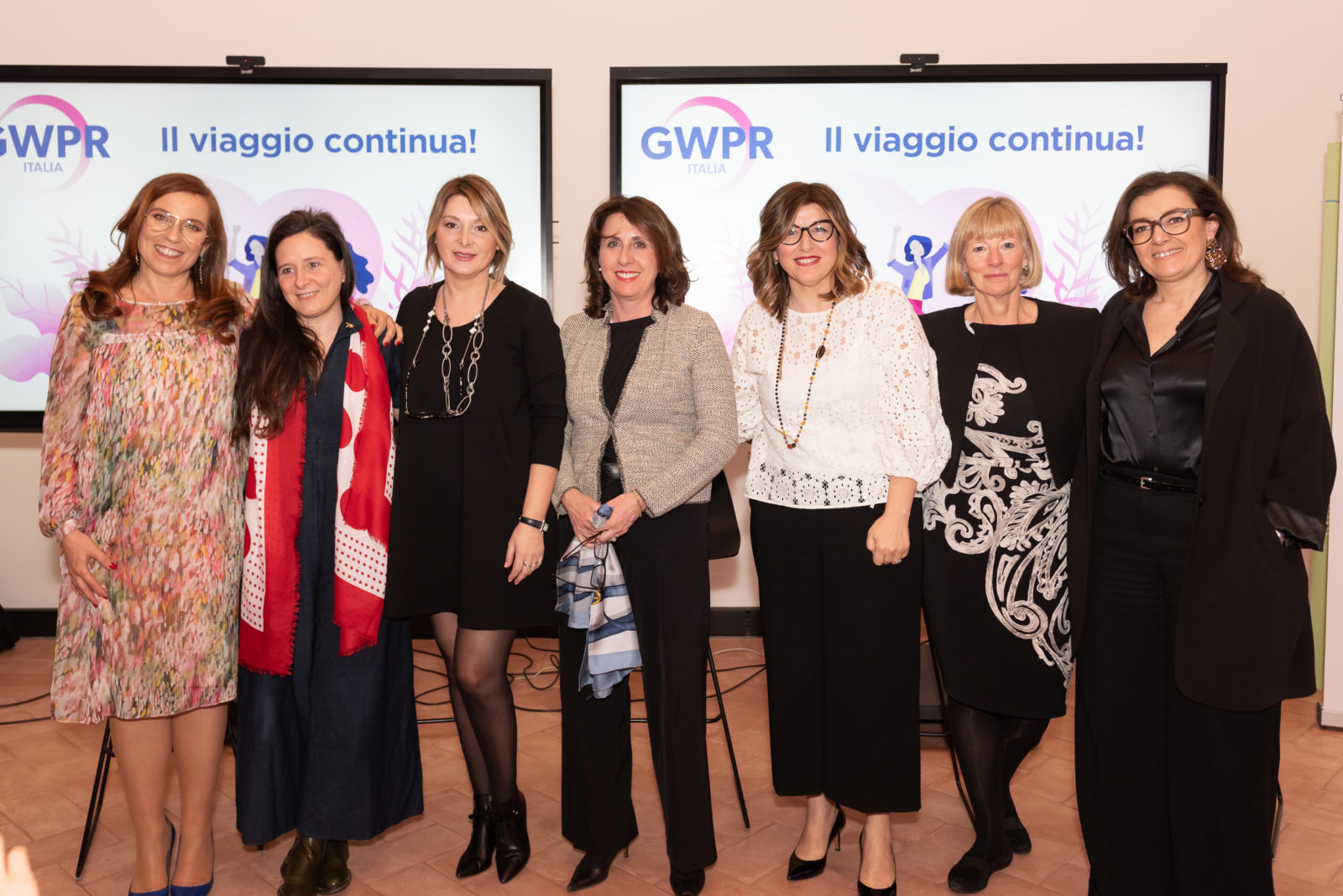 Published 25th Mar 2019
Milan, 21st March 2019 – more than 130 senior female PR and Communications professionals gathered to celebrate the launch of GWPR Italia at an event hosted by the new group's founding members. This new community of PR women is the latest group to join the growing global networking organisation GWPR.
The launch event took place at the innovative hub Le Village by CA Milano, where Carola Salvato, the Founder and President of GWPR Italia and CEO, Havas Life Italy, welcomed guests and explained the aims of the new organisation.
"This is the century for women; a century where we will contribute to a change that our whole society needs. Women have untapped potential – intuition, creativity, and innovation – all of which can nourish the culture of diversity. We have intrinsic empathy and a natural awareness that champions emotional intelligence and benefits leadership.  We need to change the face of leadership; abandoning the usual stereotypes. Having a woman in a leadership role is a competitive advantage; companies that welcome our values become the most innovative and competitive." she said.
GWPR Italia was born with the ambition to support talented women, help them fulfil their career potential and aspire to take on leadership roles. The new organisation aims to stimulate dialogue through networking and increase the awareness of the value of gender diversity in business.
The association will actively focus on gender issues in the workplace – in particular flexible working, career development and equal pay, to help support a more equitable PR industry.
GWPR Co-founder and Joint President Angela Oakes also attended the inaugural event and highlighted to the audience that "Despite the global PR industry being two-thirds female; in the boardroom the figures are in complete reverse, with men occupying 62% of seats at the board table. It is really important for PR women today to have a forum through which they can network with like-minded colleagues; women who are experiencing the same issues and challenges, as well as successes, and to share and learn from one-another in a trustworthy environment. We believe there is real power in the connectivity of a female network.
GWPR is a not-for-profit organisation founded in 2015 in the UK by Susan Hardwick and Angela Oakes, former Presidents of Women in PR UK, with the aim of creating an opportunity for growth, integration and connection between female professionals in the PR industry at a global level.
GWPR Italia benefits from the unconditional support of Assorel, the Association of Public Relations and Communications in Italy and the platform PRHub of UNA, and is recognised by ICCO (the International Communications Consultancy Organisation).
GWPR Italy – Executive Committee
Carola Salvato (CEO Havas Health and YOU Italy), Founder and President
Alessandra Malvermi (Managing Partner Sound PR), Founder and Vice-President
Cristina Risciotti (Senior Business Advisor OmnicomPRGroup), Founder and Vice-President
Antonella Romano (Managing Director & Partner Noesis), Founder and Treasurer
Rossella Rosciano (CEO & PR Manager of MiRò Comunicazione), Founder and Advisor
Filomena Rosato (Chairman FiloComunicazione, President Assorel), Founder and Advisor
Elena Silva (Market Leader BCW Italia – WPP Group), Founder and Advisor
Rosanna D'Antona (President of EUROPA DONNA ITALIA), Advisor
For more information on GWPR Italia contact:
T: +39  02 20526357
E: info@gwpr.it