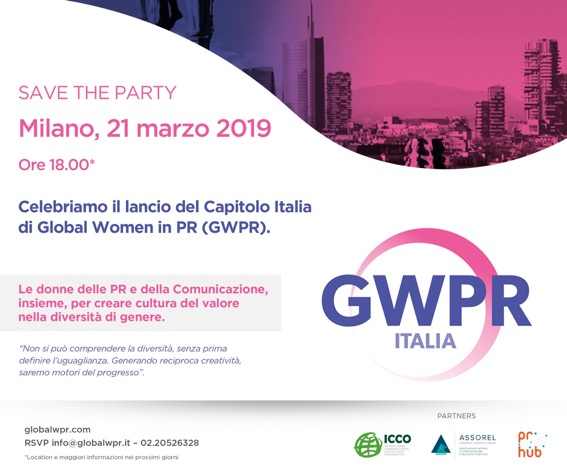 Published 20th Mar 2019
We are delighted to announce the launch of Global WPR Italia tomorrow at Le Village in Milan.   GWPR Italia's Founder and President and CEO of Havas Life Italy, Carola Salvato will be joined by the Global GWPR Co-President and Founder, Angela Oakes.
The association has received the recognition and support of ICCO (International Communication Consultancy Agency) and enjoys the unconditional support of Assorel and PRHub in Italy, the representative associations of the sector that will actively support its growth.
For further information click here