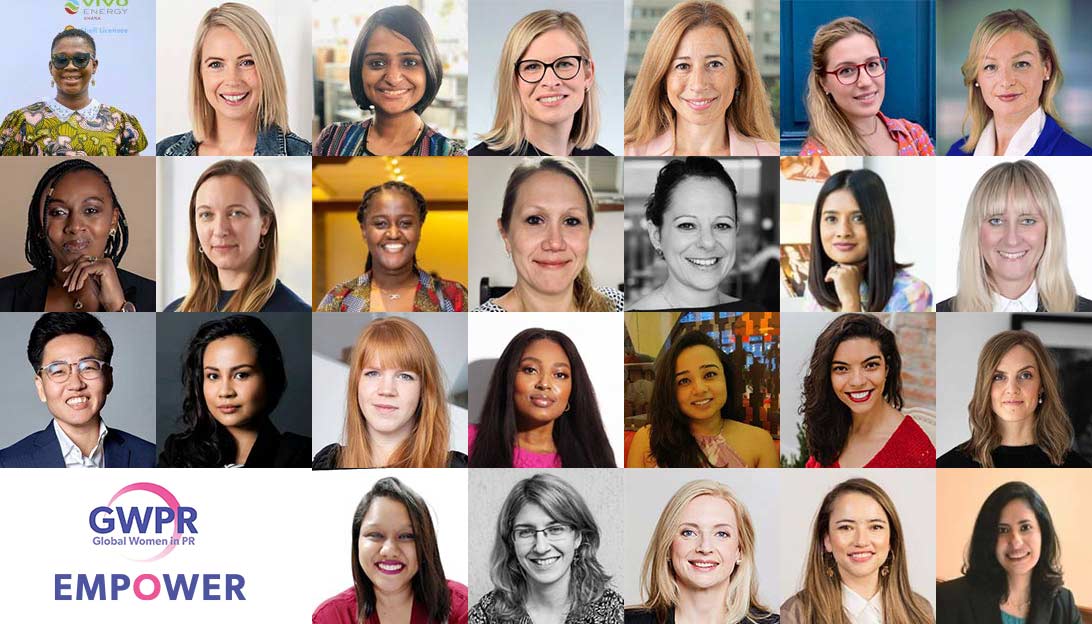 Published 13th Sep 2023
Global Women in PR has announced the names of 26 upcoming leaders in PR and communications who will benefit as mentees of its 2023 Empower programme.
Empower is a unique leadership and mentoring programme to support and inspire the next generation of PR women to become future leaders. It delivers a one-of-a-kind cross-border mentoring and learning programme. Following a highly successful inaugural year in 2022, the class of 2023 is now underway under the mentorship of 25 of the most successful global female leaders in PR and Communications.
The 26 mentees for 2023 are:
Akosua Kwafo Ogyiri – GHANA
Angela March – NEW ZEALAND
Annapurni Hariharan – INDIA
Charlotte van Randenborgh – GERMANY
Cristina García Ungil – SPAIN
Eva Vara – ITALY
Johanna Gehring – DENMARK
Joy Ruwodo – SOUTH AFRICA
Kate Beveridge – UK
Laila Abubakari – GHANA
Larissa Dieckhoff – GERMANY
Laura Moss – UK
Malaika Fernandes – UAE
Mary Godbeer – UAE
Melissa Chia – SINGAPORE
Nan Eliana – SINGAPORE
Nathalie Altermatt – GERMANY
Nicolle Shana – ZIMBABWE
Oeindrila Biswas – INDIA
Patricia Mihail – UK
Pia Haneklau – GERMANY
Princel Ria Rosario – INDIA
Ruxandra Simion – ROMANIA
Ulrica Griffiths – GERMANY
Viviana Cruz – MEXICO
Zarina Hodiwalla – INDIA
Look out for reports on our mentors, mentees and masterclasses on our GWPR Empower page.