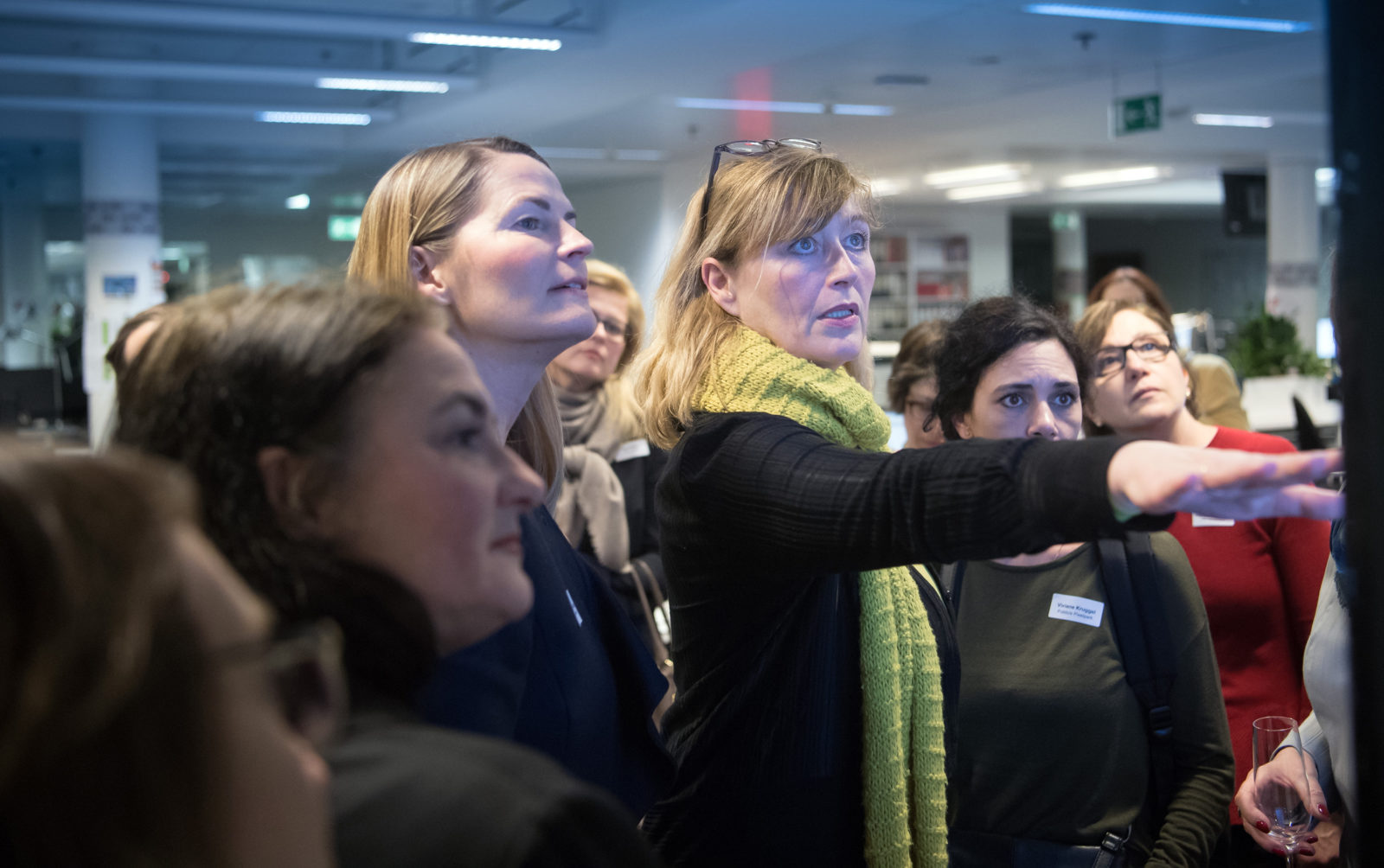 Published 23rd Apr 2018
We're delighted that regional groups of senior women in PR are springing up under the GWPR banner around the world. One of the first out of the blocks is GWPR Germany which recently held a well-attended networking event around a tour of the German press agency. Read about the visit below. It's great to see so many senior women buying into the value of networking with peers and sharing experiences. Watch this space for more news about groups coming soon.
Change as an opportunity: Global Women in PR visit the German Press Agency
Around 50 communicators from companies, associations, PR agencies and consulting firms were invited by Edith Stier-Thompson to visit the editorial office of the German Press Agency (dpa) in Berlin on 8 March 2018 (International Women's Day). Edith is a founding member of GWPR Germany, and a member of the extended Board.
The event was the first networking meeting of GWPR Deutschland e.V., founded in January in Berlin.
The evening programme began with a guided tour of the dpa newsroom, followed by a discussion with Antje Homburger, Deputy Editor-in-Chief of the German Press Agency and Head of News, addressing the topic "Change Management in the dpa-newsroom".
The discussion covered the rapid process of change in the media industry, digital change and fake news. It also covered competition for the best young talent and consequent changes at dpa. dpa spokesman Jens Petersen moderated the session.
The participants, who hold leading positions at Roland Berger, WELT, SOS SOS-Kinderdörfer and many more high-profile names, followed up with a lively discussion. The evening ended with a networking and an opportunity for the group to mingle and further explore the themes of the evening.