Published 29th Sep 2021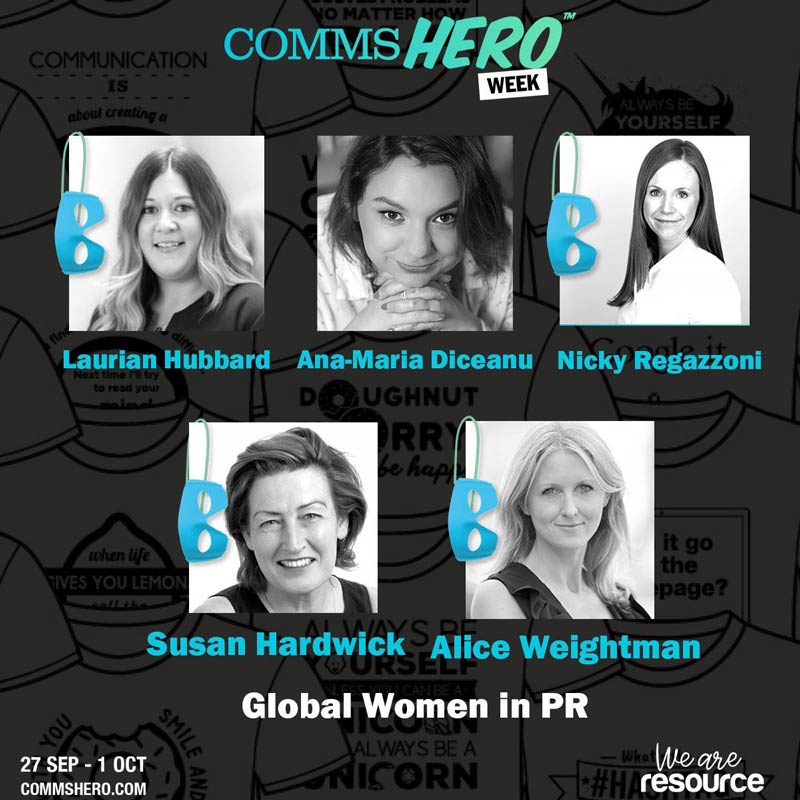 Join Global Women in PR for a panel debate as a part of CommsHero Week 2021 discussing:
Key findings from its annual survey and the barriers women still face.
What are businesses doing to break down and tackle some of the barriers
What are we doing as individuals?
Panel Chair – Laurian Hubbard
President of WPR Cymru and Head of Engagement for the Welsh Parliament
Laurian is a CIPR Fellow and award-winning Chartered PR Practitioner. She is currently the Head of Engagement for Welsh Parliament and has previously held senior positions in 10 Downing Street and the Cabinet Office.
Susan Hardwick – Co-Founder and Joint President of GWPR
Susan is an experienced communications consultant. She has been a board director at one of the UK's top PR consultancies, head of communications for a large retail chain and run her own business developing global communications for both consumer and business to business clients.
Alice Weightman – Hanson Search
Alice is a global headhunter, entrepreneur and talent expert. She launched her first business, the executive search firm, Hanson Search, in 2002, and has offices in the UK, Europe and Middle East recruiting in communications and marketing around the globe.
Nicky Regazzoni- FPRCA – Co-CEO and Co-Founder, The PR Network
The PR Network is the world's largest virtual PR agency and Nicky has spent the last 16 years delivering strategic programmes for clients including Dropbox, Snapchat, Vodafone and Workday. Now a Top 150 PR Week agency, The PR Network runs campaigns in over 40 countries annually via its network of senior freelance consultants
Ana-Maria Diceanu – President Global WPR Romania and Founder & CEO Brain4Strategy
Ana-Maria is a corporate communication specialist and a leading expert in crisis communication. Currently she is working with corporate clients to develop holistic PR strategies, especially in critical areas and situations.
For details on how to join this session please email sue@globalwpr.com