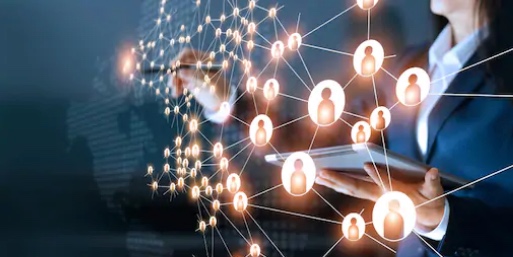 Published 10th Oct 2019
ICCO Global Summit Lisbon, 10th October 2019:  Global Women in PR – the membership organisation for women in senior PR roles – called for action on gender inequality in the PR industry, following findings of their first GWPR ANNUAL INDEX.
PR professionals in 37 countries participated in the research, which exposed significant gender inequality in the workplace. Despite the global PR workforce being two-thirds female, when it comes to the boardroom it is a different story – 62% of boardrooms are male dominated.
There is a very compelling business case for inclusion and diversity in the boardroom, well-documented by leading management consultants, such as McKinsey; but the PR industry still has a long way to go. The majority, of respondents, (64%) believed having more women in the boardroom would improve profitability and a significant 81% believed more should be done to help women get there.
The survey revealed that women were far less likely than men to receive a wide number of career focussed benefits. These included mentoring, training and networking opportunities, work performance bonuses and getting a promotion. Not surprisingly this is affecting the career progression of many women working in PR.
The GWPR ANNUAL INDEX also examined the barriers to women progressing into senior positions. Survey respondents overwhelmingly thought the biggest barrier was childcare and caring responsibilities (80%).  More than a third (35%) of respondents believed being a carer had negatively impacted their career, with 42% of women saying they alone take on most of the caring responsibility in the home.
The survey clearly revealed that becoming a parent holds back the career progression of women. 39% of respondents believed women with children are promoted more slowly, whereas being a father is seen to affect the career progression of only 2% of men. Shockingly, 24% of parents completing the survey said their company offered no paid parental leave.
Over two-thirds (67%) felt that the overall lack of work/life balance in a senior role prevented women getting into the boardroom.
So what can businesses do to retain female talent and create a more balanced boardroom?
Top of the list is flexible working (70%); with 47% of the women surveyed saying they wanted to be able to work remotely and 40% wanting flexible start and finish times. However, a fifth of women (20%) felt that flexible working was perceived negatively by their company.
Finally, the ANNUAL INDEX looked at the issue of sexual harassment in the workplace. A third of the women surveyed had experienced this. 60% of those women did not report it to their employer and over a third (35%) said their company had no policies or training in place to deal with sexual harassment in the workplace.
Commenting on the research findings Melissa Waggener Zorkin, Global CEO and Founder WE said, "This is unacceptable. We simply cannot wait for the industry to catch up. Instead, we must identify where we can make the most immediate impact. And ensure each employee can play a role in shaping a better path forward. It's our job as leaders to make sure that happens. For me, this means ensuring gender equity at the leadership level and across the company."
Nitin Mantri, President ICCO added, "The PR industry needs to act now. We need more mentorship initiatives, equal pay, flexible hours for women who need to balance work and childcare and returnee programmes. It is also critical for organisations to eliminate gender stereotypes and change the mind-set. Sexism is still an issue in many organisations. So we need leadership training on unconscious bias and similar prejudices."
Angela Oakes Co-Founder of GWPR commented "The results form a unique analysis of the global landscape for women working in PR and, as our understanding grows, the GWPR ANNUAL INDEX will become the definitive 'go to' reference report on gender issues affecting the industry. We strongly believe that by having a better understanding of gender inequality in the workplace we can start to make the changes needed that will be better for businesses and the next generation of PR women."
Research Background
Sponsored and conducted by leading research agency Opinium, the GWPR ANNUAL INDEX is part of a five-year plan to definitively understand the issues effecting women in the industry and measuring their progress around the world towards gender equality. The research was conducted via an online survey during July-August 2019. Over 678 PR professional took part in this survey. #GWPRAnnualIndex