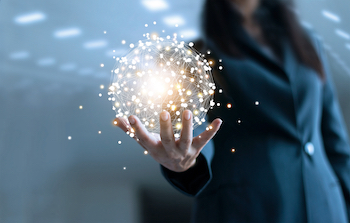 Published 19th Jan 2021
Global Women in PR looks at the findings from its Annual Index
A new year, a chance to evaluate the changes in working practices and look to the future as the world continues to respond to the global pandemic. 2021 is a chance to revaluate both business objectives and long term goals. Flexible working looks set to remain as an important part of business culture, but does it help to facilitate the changes needed to get more women into leadership roles? We can take some important lessons from the results of our 2020 GWPR Annual Index.
The GWPR Annual Index for 2020 revealed that despite a significant growth in remote working the business landscape for women had remained the same. The Index is part of a five-year plan to measure and track the working practices of women in the global PR and Communications sector.
In an industry which is two-thirds female, men still held 64% of seats in the boardroom in 2020.
In partnership with strategic insight agency Opinium, the research amongst PR professionals around the world covered the working environment, the pressures of working in PR, the barriers to women taking on leadership roles, the impact of being a parent and the gender pay gap.
Key findings revealed that 80% of PR Professionals believed that having women in the boardroom improves working practices, with 89% believing more needs to be done to ensure there are more women in the boardroom.
The 5 key initiatives for helping break down barriers shifted slightly from 2019 to 2020 with having more senior women as role models (66%) at the top, followed by flexible working practices (63%), senior recognition of gender inequality (58%), mentoring (55%) and shared parental leave (50%).
But the biggest barrier to getting into the boardroom continued to be childcare and caring responsibilities (78%). Almost half (47%) of women reported that being a parent had negatively impacted their career.
Other major barriers were the lack of work/life balance in senior roles (70%), lack of flexible working or family friendly policies, lack of transparency around recruitment and promotion (65%) and men promoting people like themselves (60%).
The impact of Covid 19 undoubtedly added to the issues facing women working in PR in 2020. Lack of childcare and home schooling has meant that many women have been working even longer hours and have experienced 'burn out' as home and work boundaries have blurred. Despite this situation, they prefer the opportunity afforded by remote working, as it gives them a better work/life balance.
Angela Oakes, Joint President of GWPR comments on the 2020 findings, "We can see from our research that there has been little change in 2020 in the gender imbalance in the boardroom, despite the widely acknowledged link between boardroom diversity and a company's financial performance.
"However, the COVID crisis has created change and quickly accelerated the trend towards remote working. Two-thirds of PR professionals believe that flexible working allows women to have a family, or caring responsibilities and still progress in their career. There is clearly a demand for this, as 69% say they would be more likely to choose a job that offered flexible working over one that did not. Employers need to recognise this and acknowledge the benefits of flexible working, so we can retain female talent in the PR industry."
Francis Ingham Director General of the PRCA and Chief Executive of ICCO also highlights the positive impact of increased flexible working. He says "Covid can provide us with a reset moment for women in PR. It can replace the painfully slow progress of the past decade with true transformation through flexible working. And when we get through this period of crisis, it will be one of the positive changes that will last."
Click here to access the GWPR Annual Index 2020 report.