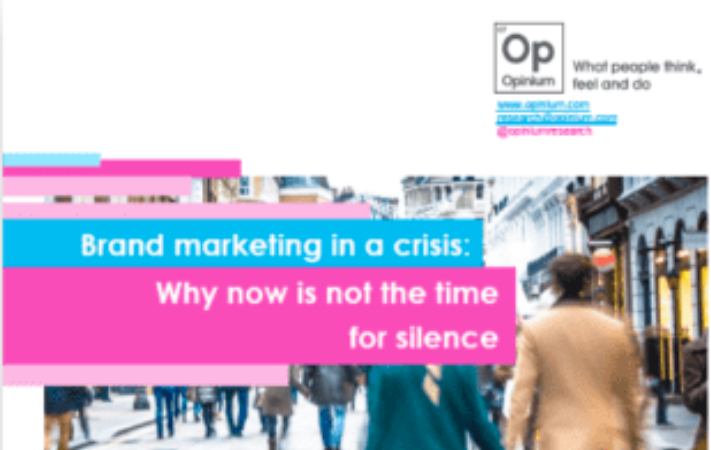 Published 26th Mar 2020
Brand marketing in a crisis – why now is not the time for silence  is a new report launched today by our Annual Index partner, leading research consultancy Opinium. Whilst the research is UK based it may provide some insights that will be of interest for those operating globally.
James Endersby, CEO, Opinium explains: currently as a brand, it might appear that you're damned if you do or damned if you don't: engage with the crisis and you risk being seen as disingenuous or continue with commercial activity and be designated tactless. 
So, should companies be scrapping their marketing plans a la John Lewis and Coke, begin pulling content and 'go dark'?
Well, no.
Because when you actually ask the people who make these judgements, consumers, you find that brands have a lot more space to play in than the popular tightrope analogy gives them credit for.
In fact, a very large majority of people in the UK would like to hear either the same amount, or even more, from brands across categories ranging from healthcare to fashion and beauty to entertainment.
Our team has pulled together an important report to help brands communicate sensitively and effectively with consumers right now."
To view the report – click here