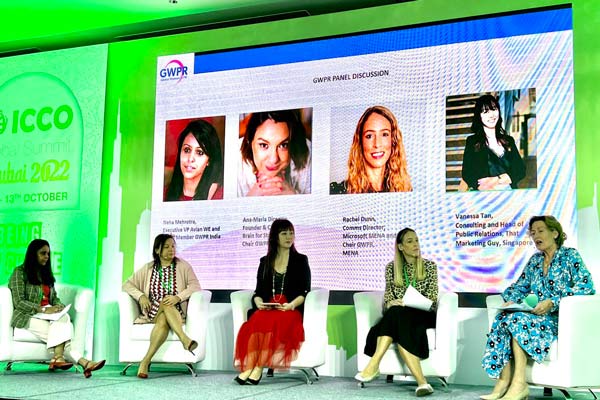 Published 12th Oct 2022
Today (12 October 2022) at the ICCO Global Summit in Dubai the initial headline findings from the GWPR 2022 Annual Index were unveiled.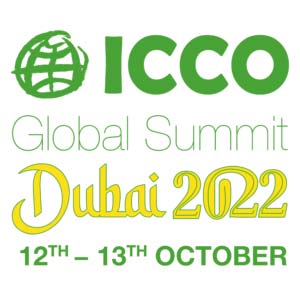 This was followed by a panel discussion on some of the key issues arising from this year's index research – discrimination – particularly ageism which has become a significant issue, flexible working – the pros and the cons of this new way of working and the boardroom – why do we still do not have a balanced, diverse boardroom and what should we be doing to address this critical issue?
On the panel led by Sue Hardwick Co-Founder of GWPR were:
Rachel Dunn – Communications Director, Middle East and Africa at Microsoft and GWPR MENA Chair 
Neha Mehrotra – Executive Vice President Avian WE and board member of GWPR India
Vanessa Tan – Associate Director and Head of Public Relations of That Marketing Guy in Singapore
Ana-Maria Diceanu – MD Brain4Strategy Communications and Chair of GWPR Romania 
The Full Annual Index for 2022 will be available mid-November.