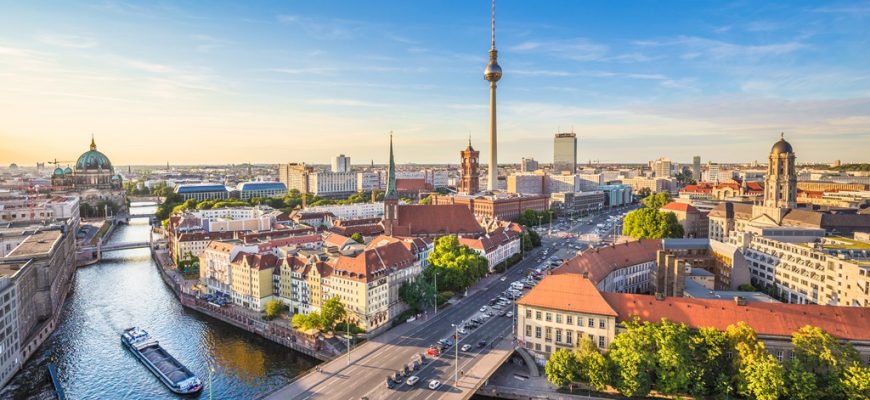 Published 14th Jul 2019
One of the many wonderful things about our network GWPR is that we broaden our horizons by building bridges between different perspectives and cultures. A gift that is tremendously helpful in our work as communication experts and female leaders as well as in our personal lives.
The Russian chapter of GWPR visited the German chapter in Berlin on 4th and 5th July. Two days of human connections, deep discussions, learning and laughter. We learned from each other and from Tina Kulow from Facebook;  Anne Linnenbrügger, Metro; Kristin Dolgner BCGDV;  Kathrin Mohr, WELT;  Simon Ueberheide, RCKT;  Dr. Bastian Grunberg from Deutsche Bahn;  and Elena Strzelczyk, Nina Trofimova and her colleagues at Piabo. A big thank you and спасибо to the many women and men who helped to make these exciting days happen.
The GWPR members who participated are: Cornelia Kunze,  Natalia Bucelnikova, Irina Gushchina, Eugenia Skobeleva, Edith Stier-Thompson, Katrin Sulzmann, Birgit Carolina Dengel, Kristina Faßler,  Antje Neubauer, Kerstin Kunze, Gabriele Kaminski, Janna Schneidewindt, Christina Gommlich, Anke Schmidt,  Juliane Schmitz-Engels, KirstenLudowig, Ulrica Griffiths, Petra Korn-Overländer, Iris Rothbauer and Karolin Hewelt