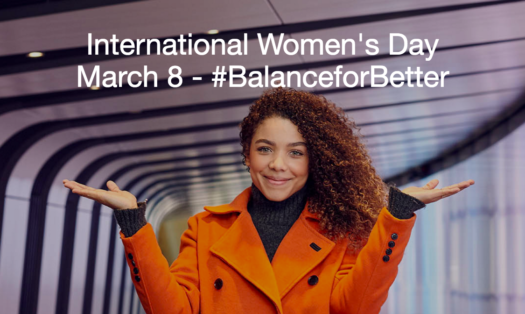 Published 7th Mar 2019
For International Women's Day, GWPR is using its social media platforms to share the thoughts of members and supporters as we champion the way to achieving #BalanceforBetter.   
Balance drives a better working world.   It's not a women's issue, it's a business issue and the race is on for the gender-balanced boardroom, a gender-balanced government, gender-balanced media coverage, a gender-balance of employees, more gender-balance in wealth, gender-balanced sports coverage … and it looks as if we have some way to go.
Our poll, which received responses from 12 different countries, shows that 79% believe businesses are biased towards promoting men in the workplace, leading to a gender imbalance in the boardroom.   However, there is a bit of good news – 2/3 of women believe the power of balance in PR is gradually changing with more women reaching senior positions.   Only 10% felt there was no change.
We invited a number of GWPR Presidents and supporters to record their thoughts about #BalanceforBetter – click on their names to see what they said.
Cornelia Kunze, GWPR Deutschland              Ana-Maria Diceanu, GWPR Romania               Natalia Bucelnikova, GWPR Russia
Faith Senam,  WPR Ghana                            Yvonne van Bokhoven, Lewis PR                              Michelle Hutton, Edelman
Gabriela Lungu, Wings                                            Angela Oakes, Joint President, GWPR
And here is what others wrote to say:
"Create flexible workplaces where performance is measured on outputs not presentism" – Bibi Hilton, President WPR UK
"Women and men should lean on / support / learn / encourage each other for the #balanceforbetter in PR, as well as in all industries. From my point of view, the instinct and effective communication are the women's strongest "weapons" in PR (as well as in life)." – Cristina Cazan, Romania
"Educating human resources directors and CEO´s about the value add of hiring women in PR." – Lizet Esquivel Martinez Mexico
"Provide motivational trainings for women to develop growth mindset and self-esteem (I believe that change starts from the inside)." – Olga Dyachenko, GWPR Russia
"We have to make women aware that they are not equal. That is the huge part of the issue. Women accept the status as it is." – Diana K. Descovich, Romania
Together we can make a difference and effect change.  Happy IWD2019!
Social Media Hashtags
#IWD2019
#BalanceforBetter
#GWPR
#PowerNetwork